The following was written for Cayman Luxury Property Group in February, 2013:
---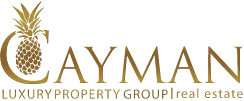 When you think of luxury living in the Cayman Islands, the first thing that may come to mind is the luxurious real estate properties and homes with their gorgeous views. Being able to bask in the abundant sunshine and cool off in crystal clear waters with blue…
…and green hues next to a bright white sandy beach may also define luxury living.
For me, one of the true luxuries of living in the Cayman Islands is the abundance of top ranked chefs from all over the world. These chefs are featured at a variety of restaurants around the island that have created a name for themselves over time. I want to tell you about all of the possibilities of great dining adventures in the Cayman Islands, as well as share some of the best restaurant gems. Some are tucked away from the beaten path and offer true dining luxury and memorable experiences.
But first, let's start at your own doorstep. Right out in the waters between the beaches and the exquisite coral reefs lay some tasty treats. I remember the times where my friends and I would go out on the tiny beaches near our South Sound condo and swim out a ways to find fresh lobster. Within minutes, we were back on shore sharing stories, enjoying the trade winds, and grilling our lavish lobster dinner!
Perhaps hooking your dinner is more of an adventure? Some of the largest, best tuna ever is found just offshore. You could easily spend a day offshore fishing and coming in with a large catch of tuna. My friends would reel in tuna so big that they would literally drop off copious amounts of fresh tuna to their friends and neighbors at the end of their fishing trip. Where else in the world can you have such abundance? And I have not even covered conch fritters and other island delicacies. Seafood is a natural part of dining life here, yet what really makes dining so luxurious here are the world class chefs in our restaurants. They add the right fusions and flair to provide one of a kind luxury culinary experiences.
For truly luxurious Cayman dining experience, a location should ideally combine three things – the highest quality of unique and freshly prepared foods, impeccable service and attention to detail, and the perfect ambience, atmosphere or view. There are a few hidden gems you should uncover while living the life of Cayman luxury. One of them is Eduardo's. Italian fare with flair, the ambience here is coy and cool. Grab a table for the family, or curl up in a little corner near the front bar area to enjoy great wines from around the world while awaiting linguine tutto mare or more traditional Italian favorites. Eduardo's has been a signature spot on Seven Mile Beach for almost 20 years.
If you want to take a drive into West Bay and wander around a bit, you'll eventually hit the end of the road. But instead of just finding beach and water, you'll find the relaxing home of Morgan's Harbor. With open air indoor and outdoor dining right on the docks, you can enjoy a beautiful Cayman sunset in a truly intimate setting. The cares of the world will fade away before you are done with your appetizers!
And for one more location that delivers on luxury, get away from the hustle and bustle of Seven Mile Beach and take your significant other to the Lighthouse. Located beyond Bodden Town and Breakers, the Lighthouse offers a romantic view of the waves splashing upon the iron shore. Dine outside overlooking the ocean while savoring fine foods and an unbelievable wine selection.
I have barely scratched the surface in sharing with you some of the more established fine dining spots in the Cayman Islands. They are little hideaways tucked away in various corners of the island. They offer true luxury that pleases all of the senses. Enjoying some of the finest foods prepared by some of the most talented chefs at any of these locations with truly remind you of what Cayman luxury living is all about.
Start your experience today. Find out about all of the luxuries that Cayman luxury living has to offer. Take the first step toward an investment in Cayman Luxury real estate and give your palette and tastes the luxury they deserve! Contact us today! We are ready to show you a new way of life.
---
Gavin P. Smith is a media, marketing and management professional with twenty years experience in both North America and Caribbean. Gavin spent several years living in the Cayman Islands enjoying all of the luxuries Grand Cayman has to offer. Gavin fondly refers to the islands as "his home away from home".