The following was written for Cayman Luxury Property Group in March, 2013:
---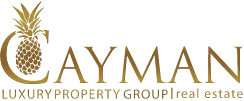 One of the joys of owning Cayman luxury real estate comes from the various entertainment experiences available to you.
Even on what many consider to be one of the smaller islands in the Caribbean. Grand Cayman offers luxurious nightlife to quench any entertainment thirst! Rarely can you find a place where you can escape from everyone to your own secluded piece of beach by day and feed your social needs by immersing in upscale entertainment by night.
To kick off March in style, we'll continue our look at luxurious stops along Seven Mile Beach. Many residents of the island have done the "Seven Mile Shuffle". Time for you to get out there and take in the hotspots! After a luxurious dinner, it is time for cocktails with friends, live entertainment, great music and dancing. Some of the longstanding icons of the Seven Mile strip include Royal Palms Beach Bar. You cannot beat the breathtaking sunset view while sipping on your premium concoction. Enjoy a Cayman mudslide or two and look for the infamous green flash – http://royalpalmscayman.com/.
After the sun goes down, the heat turns up on Seven Mile Beach. Step into a great time at the Havana Club Cigar Lounge. I love walking in and checking out the humidors and the sophisticated feel of the bar right in the center of the room. Intimate surroundings with premium. Cuban cigars and top shelf Cuban Rums mean it is your chance to have a flavorful smoke while sitting in comfortable chairs and sipping on a Mojita that will leave you speechless! Cuban decor, a walk-in humidor and expert servers top off the experience. If you are not into the cigars, not to worry! Havan Club has a premium ventilation system for your comfort. Join your friends at the bar on a Friday night, take in some live music, and relax – http://www.havanaclub-cigars.com/
Speaking of entertainment, perhaps it is time for a comedy show, more live music, or even dancing. Why not pop into one of the newest lounges on Grand Cayman – The Living Room. With monthly comedy shows and expandable space for larger shows, the Living Room delivers. You could also make a full night of it by going next door for a Cognac and Cuban cigar in The Bedroom. Or head upstairs to Elements Nightclub, grab a table and enjoy premium bottle service for your group. Now you are ready to groove to the sounds of the hottest DJ's until early morning hours on the Elements dance floor! When you are done, take a late night stroll down Seven Mile Beach under a full moon and star-lit tapestry above. Not a bad way to a great night out, is it? http://livingroom.ky and http://elementscayman.wix.com/elementsultralounge
As an aside, if you love to play dress up, you will definitely want to be mindful of the large variety of theme nights and parties at various venues. The great thing about Grand Cayman nightlife is that it is not just the same old bar or club with the same old music. Staffers are highly creative at coming up with theme nights for every occasion, including white parties, black tie events, "Eyes Wide Shut" masquerade nights, foam parties, Halloween parties, vintage Hollywood and Oscar themes and more. Lounges and nightclubs are always coming up with new, unique themes and nights to always provide variety.
There are so many options for a great night out in Cayman. We have only discussed a small handful of the available nightlife options. Next time, I will take you on another whirlwind tour of luxurious Cayman nightlife, from cocktails at a quiet, serene harbor front location in West Bay to the fire-breathing antics of savvy bartenders in one of the most well-known nightclubs on the Seven Mile Beach strip.
In case you have yet to figure it out, you can easily create the perfect dining and nightlife combinations for yourself, you and a significant other, or you and a group of close friends every single night of the week in Cayman. The beaches of Cayman may be tranquil, but the Cayman nightlife is far from tepid! And best of all, all of this could be located right outside of your doorstep if you owned a piece of Cayman luxury real estate. Learn about the luxuries of Cayman living. Invest in Cayman Luxury real estate and change your way of life! Contact us today.
---
Gavin P. Smith is a media, marketing and management professional with twenty years experience in both North America and Caribbean. Gavin spent several years living in the Cayman Islands enjoying all of the luxuries Grand Cayman has to offer. Gavin fondly refers to the islands as "his home away from home".