The following was written for Cayman Luxury Property Group in March, 2013:

---
One of the best things about life is that you can choose where you wish to live.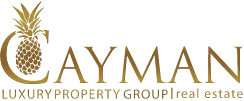 With that in mind, why not choose a beachfront or oceanfront villa, condo or house in beautiful Grand Cayman? By owning a piece of luxury property in the Cayman Islands, you really open the door to a whole new lifestyle and mindset about life. The best thing about owning real estate in Grand Cayman is that you can also choose the right mix of entertainment and activities to surround you. From the tranquil retreats in Cayman Kai, to oceanfront condominiums along a more active, gorgeous Seven Mile Beach, the right realtor or broker can locate exactly the type of luxury property you desire.
Say you have decided to visit Grand Cayman and want to stay somewhere along Seven Mile Beach between George Town and West Bay. In previous posts, I shared several; premium dinner and cocktail suggestions. As promised, it is time to turn up the heat with a closer look at nightlife choices to suit your tastes. This time, we will look at two options in West Bay for those who wish to have a more relaxing evening out, plus two options in the heart of Seven Mile Beach for those who enjoy late night revelry.
Are you ready for another whirlwind night out in luxurious Grand Cayman? Staring in West Bay, Morgan's Harbour is a true gem that offers casual dockside elegance. Whether out with friends or looking for a little one-on-one romance, Morgan's is a great place to indulge in a fresh luxurious dinner with scenic oceanfront views. If you want a quieter night away from the hustle and bustle, but still have a fun time with friends, I would certainly suggest that you stick around for cocktails or wine after dinner. Watching the moon rise over the horizon from Morgan's is a real treat, especially combined with the ambiance and great wines and bar offerings. Do make reservations, as this is a very popular location, – www.facebook.com/morgansharbour
If you want to stick to West Bay but want a quick change of scenery and vibe, head over to Macabuca. Macabuca is actually combined with the Cracked Conch restaurant (another great dining experience that I will share with you next time). Located across from the Turtle Farm in West Bay, Macabuca offers another oceanfront cocktail adventure. A little tiki bar with one of the best views of a Cayman Islands sunset that you will find, Macabuca also provides easy access for great diving during the day. One of the more popular nights is Monday night. Macabuca has their Monday night Caribbean BBQ and all night happy hour that you cannot miss! With hot live musical entertainment on the weekends from some of the island's best musicians and DJ's, a soothing trade wind breeze and the sounds of the ocean just footsteps away, Macabuca is exactly what you would picture for an oceanfront Cayman experience. – www.crackedconch.com.ky/macabuca.php
Perhaps you like to dress it up and have a luxurious night out at the trendier night clubs that Grand Cayman has to offer. Right along Seven Mile Beach, you will find two nightclubs with two very different atmospheres. First, Jet Nightclub offers a light and sound show and a variety of international and local DJ's nightly. Add to that VIP Bottle service, flair bartenders and various theme nights, and there is always a reason to add a night at Jet to your vacation. Remember to dress well. A strict smart/casual dress code is always in force. – www.jet.ky
Are you ready to hop to the next club to join another set of friends? Head on across to O Bar. O Bar, located upstairs next to the Attic Sports Bar in Queen's Court Plaza, offers a somewhat different feel than Jet. A little darker and cozier, enjoy the urbanized feel of this two-story nightclub. Enjoy the main floor with laser light show, a circular theme, flame-spouting flair bartenders, VIP bottle services section away from the crowd, or hit the dance floor all night to the sounds of cutting-edge DJs. Or, sneak up the industrial-looking staircase to a secret escape upstairs. With another bar and plush couches and chairs, you can slip away from the crowd and enjoy cocktails and conversation with close friends. www.obar.attic.ky
So far, we have covered quite a bit of dining and nightlife scene in Grand Cayman. There is so much more to discover. In my next entry, we will add a few afternoon activities that make owning real estate in Grand Cayman a real luxury! One of my absolute favorite activities for fun actually happens on Sundays. If you think relaxing by the pool with a good book on a Sunday is fun, think again. Next time, I will share with you a luxury Sunday experience that cannot be found in many other parts of the world.
In the meantime, if you are reading these entries and wondering what it would be like to own a beautiful Cayman Islands condo, home or villa along the oceanfront, why not get in touch with the right realtors and agents that will make your dream a reality? Contact Cayman Luxury Property Group today and start living the life of luxury tomorrow!
---
Gavin P. Smith is a media, marketing and management professional with twenty years experience in both North America and Caribbean. Gavin spent several years living in the Cayman Islands enjoying all of the luxuries Grand Cayman has to offer. Gavin fondly refers to the islands as "his home away from home".