Fine tuning your press releases is like anything else in marketing. It takes attention to detail, testing and time. If you are just starting out with PR for your business, or you find your current efforts completely lacking, here are some helpful tips for you to improve your campaigns and your results.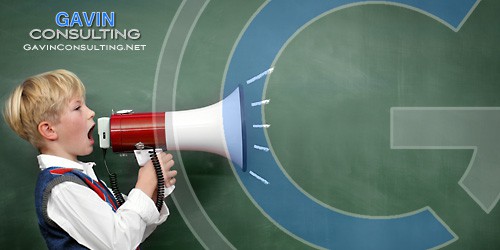 Your PR campaign should have 4 primary components:
Is there a central theme to your content? Does it tell a cohesive story?
Are you giving the audience what they want from their point of view?
Is there a call to action and is the process immediate and direct?
What are your KPIs and do you have a way to measure them?
If you are addressing all 4 of the items above in your PR campaigns, great! You're off to a good start. Now let's drill down to the structure of each individual PR item. Keep an eye out for these common issues found with most failing or inadequate PR campaigns:
Headline
– Does not address a solution to an audience problem, reveal a new opportunity for your audience, or offer a time savings benefit for your audience.
– Does not grab reader attention.
– Is too long. Headlines should be 100 characters or less.
– Lacks a subheader. Subheaders are good for adding detail.
Body
– Lead paragraph has too many buzzwords or jargon. Avoid the fluff, and get to the stuff!
– Does not lead to a direct call to action early in the text.
– Does not include a good quote for context.
– Lacks certain style items such as bold text, bullet points or numbered lists to draw in the eye.
– Is just one giant blob of text. Break it up into digestible little pieces with paragraphs.
– Lacks media, such as photos or videos, which reduces likelihood of social sharing.
Boilerplate/Contact
– Missing details, credentials, background about the company for journalists.
After dealing with all of the above, you've launched your PR. You're done for the day, right? Wrong. You're just getting started. Now you must measure your results. Otherwise, what's the point?
Here are a few KPIs to measure:
Traffic: Did you get a traffic boost, or gain new leads?
Engagement: Did your primary geographic target audience read it?
Earned Media: Did you gain good authentic mentions in key publications as a result?
Social: How much was it shared? Did influencers grab it, share it and help expand your reach?
If you're not hitting on all or most of the 4 metrics above with your PR messaging, keep working at it. You should always be testing your efforts and refining your approach with each new PR. If you do this consistently, then you'll eventually get the results you seek.
I hope this helps you in your PR process for your business. If you're just starting out, launching a new business, or need help improving results for announcing milestones in your existing business, we can help.
Contact Gavin Consulting today at inquires-@-gavinpsmith.com, or click the button below to get started.