Investigative Journalism and Content Development
I write in a variety of formats, from digital content for websites and businesses to entertainment reviews, artist interviews, business industry analysis, editorials, and long-form investigative journalism.
About Gavin
Gavin's expertise meets at the intersection of media, marketing, and entrepreneurship. Gavin advises global businesses & nonprofits of all sizes on improving processes and market reach. From start-up launch marketing to brand turnarounds, Gavin has helped hundreds of clients across the industry spectrum.
As a social entrepreneur, Gavin also leads Civilian Exposure, a nonprofit news and outreach service for victims of military contamination. He also serves as special consultant to the boards of Freedom University Keta & Keta Foundation, a joint effort to fund initiatives that eradicate economic roots of modern slavery in the Volta Region of Ghana. A member of Beta Gamma Sigma, Internet Marketing Association, Society for Environmental Journalists, William & Mary Tribe Partners, and the Thunderbird Alumni Network, Gavin is also an avid writer, traveler, commercial voiceover artist, DJ, and racing enthusiast.
Gavin holds a Master of Global Management with distinction and Beta Gamma Sigma from Thunderbird School of Global Management, an MBA from the College of William & Mary, and a BA from Wake Forest University.
"Each time a man stands up for an ideal, or acts to improve the lot of others, or strikes out against injustice, he sends forth a tiny ripple of hope." – Robert F. Kennedy
I'm a believer that every connection can create a ripple. –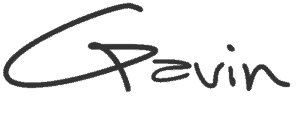 WHEN YOU CONNECT & WORK WITH GAVIN, HE LEAVES A LASTING IMPRESSION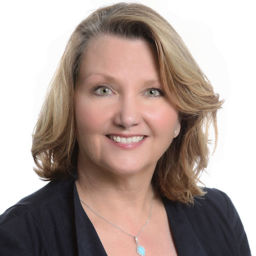 A Great Innovator

Gavin has tremendous knowledge and experience in digital and social media as well as expertise in traditional broadcasting and journalism. He has been instrumental in creating our online capabilities as well as in our efforts to build our audience and extend our capabilities. He is dedicated, hard working and a great innovator as well as being a wonderful person to work with. I appreciate his enthusiasm, dependability and willingness to take on new challenges.
Jane Karwoski McCracken
Entrepreneur

Gavin was one of my favorite supervisors. While working for him at Inteladerm, he was dedicated to the tasks at hand and was determined to make the marketing plans work. He was also a great collaborator and encouraged brainstorming sessions, which can be beneficial and have a huge positive impact. Gavin was also versatile in his management style. He knew how to manage those that needed direction, while allowing others to perform, with a hands-off approach. Gavin also was flexible, understanding and encouraged a work/life balance. He was always aware of those who were working hard and encouraged rests and breaks when needed. Gavin is a great leader, who understands that his employees were his most valuable assets. He is also one of few former supervisors in which I would welcome the opportunity to work with again. I strongly recommend Gavin Smith.
Mike Gasik
Senior Strategic Sales Specialist | E-Commerce Consultant, FedEx Services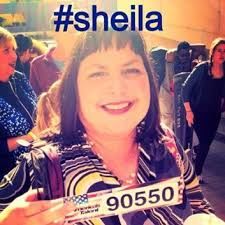 I worked with Gavin Smith for over a year. When I had a client that he was doing a live broadcast for, Gavin was always on time, and a great representative of the company. When I scheduled meetings, Gavin was very dependable. I could always count on him, and when a client asked for unexpected things, he always came through for me with a smile!
Sheila Whitmeyer
Sales Consultant, Jammin' 99.9
Stop Trying to Do It All!
Hire Gavin for Investigative Journalism
Ready to take flight?
Have a publication in need of written articles,
industry-specific stories, long and short-form pieces,
expert/authority columns, features, editorials,
or other investigative reporting?
I write in a variety of formats and across industries –
business, real estate, financial markets, healthcare,
technology, global management, real estate, entertainment.
I have written artist interviews, analyses, editorials, and
long-form investigative journalism pieces.
Add me to your journalist roster and
retain me for your reporting needs!
Fill out the form below to discuss your
bespoke needs. We have several smart
packages to choose from, plus an array
of individual a la carte writing services
for smaller projects.