How to Carve Your Own Path in Global Business
Marketing, Media, Management & Advocacy Mindset
About Gavin
Gavin P. Smith crafts beautifully useful, connected ecosystems that grow businesses and build relationships between brands and humans. He has spent his life connecting people and causes, working at the intersection of global media, digital marketing, startups, and nonprofit outreach. From his first jobs in radio and journalism, where he learned the nuances of reaching audiences, to his ongoing work as a social entrepreneur and marketing consultant, Gavin's work is always focused on forming meaningful relationships.
In his role as an independent consultant, Gavin creates Integrated Marketing Communications Strategies to improve management processes and market reach for businesses and nonprofits. Informed by his diverse background, these strategies attract customers through holistic, integrated traditional and digital media marketing. Gavin's in-depth knowledge of vital aspects of marketing comes from first-hand experience, and his skills as a researcher, public speaker, journalist and broadcaster help generate the right words and stories to impact anyone.
Gavin earned an MBA from the College of William & Mary's Mason School of Business and an MGM from the Thunderbird School of Global Management, where he traveled the world studying global business practices and working with brands like Walmart-Chile, CODELCO, Volkswagen, and the Argentina Stock Exchange. Post-school, Gavin worked as the Director of Marketing for a trio of e-commerce platforms, maintaining a multi-million-dollar marketing budget, leading rebranding projects, and driving 90% of company revenue.
But his most important contributions are those that give back to local and global communities. In 2014, Gavin founded Civilian Exposure, a nonprofit news and outreach service for victims of military contamination, where he oversees operations, funding, podcasting, writing, marketing, email newsletters, and other media outreach as Editor-in-Chief. In 2015, Gavin also founded the Keta Foundation in conjunction with Freedom University Keta, funding initiatives to eradicate the economic roots of modern slavery in the Volta Region of Ghana.
"Each time a man stands up for an ideal, or acts to improve the lot of others, or strikes out against injustice, he sends forth a tiny ripple of hope." – Robert F. Kennedy
I'm a believer that every connection can create a ripple.
Book Gavin Now!
Gavin is a dynamic speaker with a natural, comfortable stage presence and delivery that reflects his personality and charisma for the topics he covers. Book Gavin for your next event and be inspired by his story, his candor, and his wisdom through experience.
The 4th Industrial Revolution: What is it, and how is it changing the game in media, marketing and global business.
AI and its role in media convergence.
Solopreneurship & establishing multiple revenue streams to achieve independence.
Leadership in an upside down world.
Global mindset and creativity to expand horizons.
The ex-pat lifestyle. How to efficiently move, live, work, adjust and establish yourself overseas.
Integrated Marketing & Communications. Providing a holistic approach for clients.
Giving back. Nonprofit news and the need for truth in journalism.
Balancing your professional pursuits while also being a caregiver.
Fighting the government, providing a voice to exposure victims, and working to fundamentally change approach to chemicals use.
Are you looking for a Keynote Speaker  that will educate & inspire your delegates on traditional and digital media, international management, and marketing? I offer engaging & custom presentations to fit your audience.
"Book me for your conference or professional gathering today." – Gavin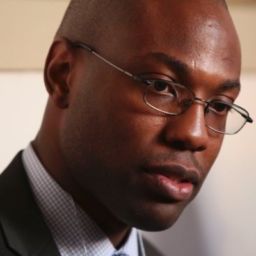 Gavin should be part of your network

In the short space of a year, Gavin and I have worked together in various capacities: as analysts in the business school's investment fund; and as student leaders of campus organizations. I must say that he has a keen skill for all things related to marketing and media. However, it doesn't stop there. I'm impressed with his collaborative attitude in The Batten Fund at W&M, where his financial and research insights contributed to an effective buy recommendation on a consumer sector security. Gavin should be part of your network.
Edmund Amoye
MBA 2012 Classmate, College of William & Mary Mason School of Business

I have come to know and occasionally coach Gavin Smith in my volunteer role as an Executive Partner at the William & Mary Mason School of Business. I have been impressed with Gavin's natural leadership skills and his creative business instincts as reflected in his work on entrepreneurial projects. Gavin is a young man of high integrity, who holds solid core business principles with a customer-centric focus.
Tom Rideout
Executive Director, Invictus Consulting Group, LLC

A Talented Communicator

Gavin is a very talented student who has performed superbly in all assignments in the class that I teach at the Mason School of Business. He was selected to be in the top presentation skills breakout group as the result of a presentation skills assessment done within his first two weeks at the school. He is, without a doubt, a talented communicator who will continue to distinguish himself in the MBA program.
Bob Stowers
Professor, College of William & Mary Mason School of Business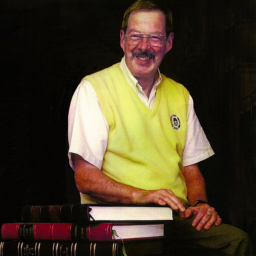 I have worked closely with Gavin over many months on an extremely rich variety of international projects – many of great originality and considerable complexity. His manifold talents are founded on an unusual degree of intelligence, a quick, almost intuitive grasp of subject matter, an unusually highly developed set of organisational skills, and a disciplined approach in applying his conclusions. This is enhanced by a questioning but open mind, and and a mastery of spoken and written English. Since Gavin joined us as a fellow Director of Norris Hill & Partner Ltd., and as Executive Consultant to Freedom University Keta, Ghana, his ITC skills have moved us onto a new plane in international communications, resulting in increased awareness, interest, and participation by institutions, corporations, NGOs and prominent academics and other professionals. Our websites, including www.FreedomGhana.org, were designed and published by Gavin. Please have a look and you'll see what I mean. The fact that he is easy to work with and a fellow T-bird alumnus; is simply frosting on the cake.
Michael Flannery
Director, NHP Ltd.

I was fortunate enough to work with Gavin on several occasions. His leadership style is incredibly effective to encourage the best possible outcome from each team member, including myself. As an incredibly inclusive team lead, Gavin always encouraged others' ideas and truly listened to all colleagues' suggestions. His approach fostered a highly effective team cohesion, without leaving anyone out. Gavin is also a magnificent public speaker who always engages the audience, and I still remember the first presentation he gave. He has a unique ability to connect with the audience, and garner listener interest. It was truly a pleasure working with Gavin and I'm sure I gained valuable insight into how to stimulate an audience and successfully lead a team.
David Marty
Chief Trade Specialist, PROMPERU' Houston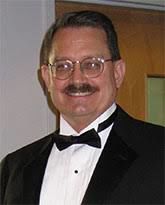 I am writing this letter as a professional recommendation for Gavin Smith an exceptional individual. Gavin always maintains the highest degree of integrity, has an honest demeanor, and an exceptional work ethic. Gavin is a natural leader, with a professional presence combined with a personality that allows him to build strong relationships in any culture. Gavin is an excellent communicator with a skill for listening and a polished presenter with the ability to take complex data and create understandable information for any audience. Gavin's analytical skills and knowledge of how to use technology in business have provided him with a superb ability to resolve complex problems with both improved processes and efficient solutions. Gavin is amazing and is someone who is always ready to give 100%. He is sought after by his peers to be a part of their team because of his creativity and dedication to success. He is someone that everybody appreciates who is always dependable and hard working. He is not afraid to say yes, and has the ability to multitask better than anyone I know. Gavin's character is of the highest caliber and can always be trusted to make the right ethical choices. An already successful professional Gavin will add value to any organization. He is a true and sincere person which makes it easy to recommend him with enthusiasm for anyone in need of the very best.
Guy Groff
Career Consultant - Retired, Thunderbird School of Global Management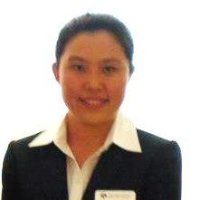 Gavin is a great team players with global mindset and a good

 

leader who had motivated the whole team to work harder!
Xiao (Helen) Liang
Indirect Sourcing Manager, Loup Logistics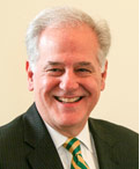 Gavin is a leader in our MBA Program here in the Mason School of Business at William and Mary. I have worked most closely with him in his capacity as President of our MBA Association. He has been very effective in that role, and I appreciate his advice and help in managing my interactions with our students. I trust his judgment. I am also familiar with the very good work he has done on the website for our Washington Area Alumni Business Alliance.
Larry Pulley
Dean, College of William & Mary Mason School of Business

Gavin is a graduate student at the College of William and Mary,

 

though we interact more like colleagues. He is insightful, smart

 

and hardworking. I especially commend his follow-through and

 

ability to identify and stick to priorities.
Kimberly Sperling
Sr. Director of Development & Alumni Engagement for MBA Programs, College of William & Mary Mason School of Business

Gavin is smart, entrepreneurial and strong strategically and

 

tactically.
Barry Golliday
Entrepreneurial Business Strategy Consultant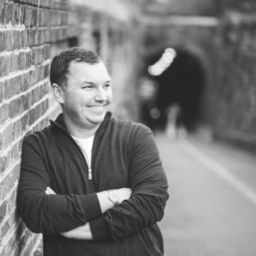 Gavin served as a first-year representative for his classmates in the William & Mary MBAA (2011-2012), which is the MBA form of student government. As the 2012 MBAA President, I had ample opportunity to work with Gavin in a variety of capacities. Gavin was clearly passionate in his representation of his classmates, and he led efforts to enrich the William & Mary community. Among his accomplishments, Gavin founded a Media and Entertainment Club in his first year as an MBA student, which has already contributed to the MBA experience by providing M&E related events, speakers, and expertise. In light of Gavin's leadership, he was elected to serve as the MBAA President for the Class of 2013. His new charge is well deserved, and it demonstrates the esteem in which his classmates and colleagues hold him. Gavin was an excellent team member in his role in the 2012 MBAA, and he will undoubtedly represent the Class of 2013 with class and distinction.
Scott Sherman
Director, Advisory, Gartner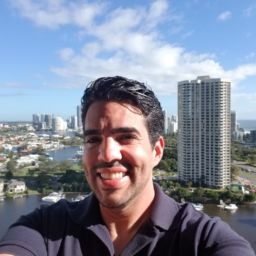 Gavin is the most driven individual I have had the pleasure of working with. He always puts 110% in any task he is faced with. By demonstrating an incredible initiative, a strong dedication and always leading by example many find him both inspiring and motivating. His creativity, resourcefulness, ability to see a project through and, most of all, his sense of humor made working in a team with Gavin an unforgettable experience.
Fernando Tarafa
Assurance Senior, EY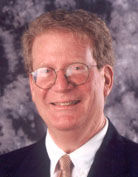 An Outstanding "Star"

I have worked with Gavin during our Elevator Competition preparation. He is an outstanding "star" in his initiative to assist programs. I believe he is an asset to other organizations and recommend Gavin openly. 
Stan Mandel
Professor of Practice, Wake Forest University

Willingness to Serve

Gavin was an energetic volunteer as we kicked off our planning

 

meetings for implementing The Elevator Competition 2011 at

 

Wake Forest University. We valued his expertise, creativity, and

 

willingness to serve.
Donna Fulp
Independent Business Education Professional, Wake Forest University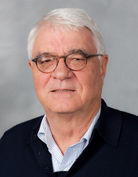 Top of the Class

Gavin was an outstanding student in our Summer Management

 

Program. He contributed a great deal to the class and his

 

individual work was always at the top of the class.
Robert Fly
Instructor, Wake Forest University

A Natural Leader

Gavin is a natural leader who makes his presence felt in whatever he undertakes. Evidence of this was his election as President of the student MBA Association at the Mason School of Business. Gavin is an energetic individual who backs his works with actions. I've also found Gavin to be someone who understands the value of being a good role model – accepting personal responsibility for what needs to be done.
Charles Raphael
Director, Leadership Development Experience, College of William & Mary Mason School of Business
Need help with a project? Get in touch!
Use the form below to get in touch. Under "Type of Project Desired", select "Other" from the dropdown and make sure to include the date of the event and projected number of attendees in the "Tell us more…" box. Thank you!