My Story
How I got here…
As a media and marketing professional for most of my professional career, I enjoyed working in a variety of capacities across a number of industries.  From broadcast performance, programming and ownership to journalism, e-commerce and product marketing, I've enjoyed a rewarding, successful journey.
My journey began in 1973, born to a modest, middle-income family on one of the beautiful beaches of North Carolina.  I developed my strong character and education by excelling as a top-ten honors student in high school, followed by becoming one of only two persons in the entire school to attend Wake Forest University.  At this top U.S. private university, I broadened my knowledge and love for all aspects of history and communications.  I took a break from school in my junior year after becoming less enthused about pursuing a career in corporate law. Instead, I fell in love with media.
In 2006, I believed that it was time to utilize my talent to help others with their business needs.  At the same time, I was transitioning from traditional media to the new opportunities possible in digital media and marketing.  Always an avid learner, I soon became well-versed in e-commerce, social media (as it was being born), affiliate marketing, content marketing, web design and digital marketing strategy.  Under the name "DRG Media", I quickly grew a client base throughout the US, Canada and the Caribbean.  I am grateful to have served 100+ clients, coached and consulted on 30+ e-commerce start-ups and contributed to several international business projects.
After a personal loss in 2008, I decided to take a short break to build my network and enhance my knowledge of global media, marketing and management.  As a result, I returned to college and acquired both an MBA from the College of William & Mary Mason School of Business and a Master of Global Management with distinction and Beta Gamma Sigma from Thunderbird School of Global Management.In a short span of time, I not only sharpened my existing knowledge and strengths but also expanded my understanding of the global business landscape.
My life has come full circle, leading me back to Wake Forest in 2009 where I enhanced my knowledge of business and social entrepreneurship.  I completed my Bachelor of Arts in History (with a Minor in Entrepreneurship and Social Enterprise) in 2010.
Through the urging of several mentors that noted my extensive real-life experience in entrepreneurial and media/marketing ventures, I pursued a Master of Business Administration from William & Mary Mason School of Business. While enrolled, I also participated in community projects, worked on the Batten Fund (a student-run investment portfolio for the school), expanded marketing and outreach for the Washington Area Alumni Business Alliance (WAABA), and lead my class as President of the MBA Association. I received the Mason "Blaze a Path" Leadership Award for my work.
Upon completion of my MBA in 2012, I was admitted to Thunderbird School of Global Management in Arizona. As a Najafi Global Mindset Scholar and US Steel Scholar, I earned a Masters of Global Management with Distinction (with a focus in Marketing) in 2013. I was also inducted into Beta Gamma Sigma.
My work at Thunderbird included various client marketing and research projects for Solar Chile, Coty Argentina, Il Santo Vino, MAC Cosmetics, and Thunderbird itself. I also traveled on business and consulting junkets to work with major businesses and government initiatives in Argentina and Chile. Visits included high-level meetings with Walmart-Chile, Solar Chile, CODELCO, Start-Up Chile, Emiliana Vineyards, Evalueserve, Tandanor, YPF, Volkswagen, Southbridge Group (Puente Sur), COTY, Arcor, IMPSA, Argentina Stock Exchange, and the Office of US Commerce Representative.
In May, 2013, the Rodel Foundation selected me for an internship with Strategic News Service, where I assisted with marketing, event operations, and executive relationships for their premier annual conference – Future in Review. The conference is consistently noted by The Economist as "the best technology conference in the world." I also participated in roundtables and impromptu one-on-one's with notable participants such as:
Vint Cerf – Co-creator of the Internet (yes, THE Internet) and Chief Technology Evangelist for Google
Patrick Hogan – Lead, NASA Project Whirlwind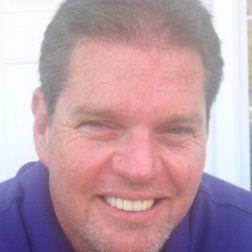 Gavin worked effectively, patiently and efficiently in helping me to design and implement a marketing strategy for my new role at Cayman Insurance Centre. The results of this strategy have produced results significantly above my expectations and are still used in my marketing practices today.
Tony Mosley
Life Insurance Agent, Cayman Insurance Center

Gavin did several amazing things for the non-profit I work with — he freed us from the previous gridlock of an outdated content management system, he networked all of our social media portals, and he did it all in a relatively short amount of time. It looks great, it works, and he delivered. That makes him a rare and valuable find! Gavin was also a pleasure to work with, which is just the icing on the cake.
Natalie Miller-Moore
Health Communications Consultant & Marketing Strategist, Miller-Moore Consulting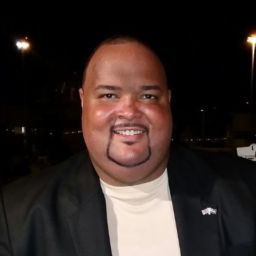 Excellent person to hire for complex projects requiring someone

 

who can meet deadlines and provide high value resources and

 

positive results.
Matthew Leslie
Owner, ICC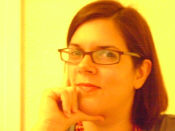 Talented and Charismatic

Gavin is a terrific writer. He takes assignments eagerly and finishes

 

them with time to spare. I would recommend him to anyone. His

 

level of creativity has helped my marketing firm on several projects.
Susan Guillory
Marketer, Writer, Entrpreneur, Egg Marketing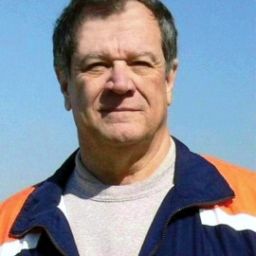 Exceptional Work Ethic

I have worked with Gavin Smith for the past several years. He has created and maintained two web sites for me, one for my business and another for a non-profit corporation of which I am the president. Gavin is a quick study in that he has always understood my concepts and made them into a reality. I am pretty much ignorant of the ways of the internet, but Gavin has walked me through the maze and helped me understand how it works. He is unfailingly polite, patient, and responsive to the needs of his customers. In my forty-two years in the practice of law, I have seldom met anyone with a better work ethic and attitude.

I have found Gavin Smith a delight to work with and believe his work ethic will make him successful in all his future endeavors. I would recommend him without reservation.
H. Terrell Griffin
Author, Attorney at Law, H. Terrell Griffin Author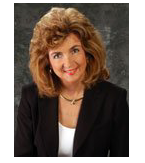 Strong Part of Our Marketing Strategy

Gavin Smith has been our webmaster as well as the editor for our weekly article for Gitta's Real Estate Team. He manages the 60-plus websites and blogs we have and has done an outstanding job in bringing synergy and consistency and creative talent to all of them.

Since Gavin started, we have seen a much stronger internet penetration throughout the greater Orlando area and because of Gavin it is kind of hard to miss our presence in the real estate sector. Gavin also developed our luxury home website www.orlandoluxuryhomes4sale.com and with his effort we were already able to reach a top placement on Google within a very short period of time.

Gavin is attentive and follows through on the details.  He is a strong part of our overall marketing strategy and I can highly recommend him.
Gitta Urbainczyk
Owner, Keller Williams / Gitta's Real Estate Team

Valuable Asset

In 2007, The Griffin Report was the first food trade newspaper to expand to an all channel format (supermarket, food service, convenience store and new channel) format and Gavin Smith has been a valuable asset to our editorial reporting in the Southeast part of the United States.

When I assign Gavin a news or feature story I know it will be above my expectations with complete and in-depth reporting and some objective analysis. He is on time and writes clearly and precisely.

I know when I have given the assignment, I can expect the story will be well written, on time, and will have some good photos to go with it.
Mike Berger
Senior Editor, The Griffin Report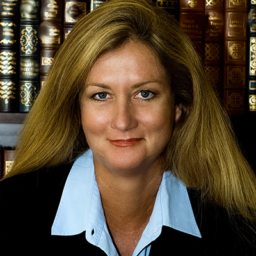 Price was crucial due to fact that CHCC was a new launch. However, so were our deadlines, excellent service and the great first impression we needed to make. They were all important and once our needs were assessed, Gavin P. Smith delivered. Delivery, timeliness and frank discussions provided us with the supportive marketing service we really needed as a new business. Why do this on your own? Hire a true expert who is up on the latest and won't up-charge you because they can. Don't waste time and money – just ask Gavin to help you meet and exceed your goals.
Barrie Quappe'
Owner / Consultant, Cayman Healthcare Consulting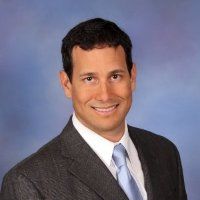 Gavin P. Smith has brought online and electronic marketing to the table for CINCB to add to its sales arsenal. Pricing was an important factor. However, delivery service and quality were equally important and they deliver. Gavin is a professional, service oriented and responsive professional who can give your business a professional online profile.
Rayal Bodden
Owner, Cayman Islands National Credit Bureau
Need help with a project? Get in touch!