The following was written for the William & Mary Mason School of Business MBA news blog by Gavin P. Smith – September, 2012:
---
Our MBA Association is more than just a community of clubs and committees. It is more than frequent gatherings for social events, guest speakers or networking. Our MBA Association is about building a stronger community through increasing connections with alumni and civic groups. Most importantly, the MBA Association is about giving back.
The MBAA is involved with successfully organizing community engagement activities throughout the year. Our Community Relations Committee is constantly finding new ways for the MBAA and its students to contribute. The committee organizes various events such as bake sales, the MBAA American Red Cross blood drive, the annual Masters of Business Charity Golf Tournament, Tribefest for the Cure, Yorktown Victory Run, Toys 4 Tots Christmas and Bowling for Kids' Sake. Proceeds from these events go to benefit local charities such as Susan G. Komen for the Cure, Marine Corps Toys 4 Tots, Kidz' N Grief & Big Brothers Big Sisters.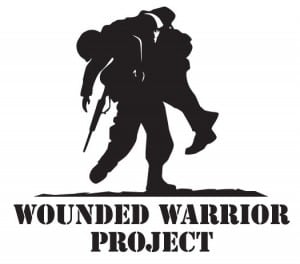 One of our most recent achievements involves the Wounded Warrior Project. Through a student-organized event, our MBAA members and classmates raised over $6,700 for the Wounded Warrior Project. The organization seeks to honor and empower wounded warriors and their families. Over 48,000 service members have come home wounded from areas of conflict. As many as 400,000 service members live daily with combat stress and post-traumatic stress disorder (PTSD). The Wounded Warrior Project seeks to help those service members adjust to "normal life" after conflict. They serve every type of injury, with a holistic approach to engage and nurture mind and body.
This is what the "MBA experience" is all about. It is not just about classrooms, books, team projects or lectures. It is about coming together and creating organizations within the MBA Association that connect to and strengthen our community. This is just one of the many success stories our students create every single day here at the Mason School of Business. To find out more about our stellar, connected and engaged students in the MBA Association, just visit our MBAA webpage.
---
Archived link of original post on the William & Mary Mason School of Business MBA blog here: https://web.archive.org/web/20140117004245/http://blog.wmschoolofbusiness.com/mbaa-strengthening-our-community/