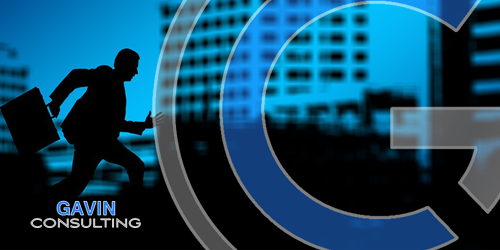 I often get conflicted sometimes about the idea of "sales". I typically do not like the term, nor do I like the concept of selling in general. That may seem odd, considering the business we're in, but "selling" often conjures an image of the slick-dressed, pushy salesperson that annoys you over and over again in a store. For me, it's a big turn-off.
However, what I do through Gavin P. Smith Consulting is not selling in the basic sense. What we're really doing is building relationships and the trust that goes with them, with a constant mindset towards providing high value. In a recent HBR article, this concept was defined by the author as "contact marketing".
What exactly is contact marketing? According to the article:
It's a fusion of marketing and selling, employing specific campaigns to connect with specific C-level executives and top decision makers. The idea is that you only need a few dozen of the right high-level relationships to change the scale of your business.
Here are the five key takeaways from the article that you can begin using right now:
Deliver something of value
Offer something of further value
Include the executive assistant
Secure the meeting
Connect, don't pitch
This last point is often overlooked, but is critical. By nature, when sales people have what is perceived as a limited time audience with a potential client, they tend to want to hurry up and throw out the sales pitch and spiel in hopes of quickly securing the deal. That's the wrong approach when it comes to C-Suite relationships. You need to offer something of value and become someone that these executives can count on. You want them to come to you as a potential peer advisor. As you build the relationship on that level, following the five steps above, you will find that you will not have to "sell" or "pitch" at all. They will soon turn to you based on 1) the established respect and trust you create and 2) the natural presentation of your expertise through your ongoing interactions.
To read the full article from HBR, click here.
Are you ready to grow as a sales and marketing leader? Gavin P. Smith Consulting can help individuals and businesses take their relationship sales and marketing to the next level with one-on-one coaching, global mindset and leadership development training. Contact me now for details.