Recently, I've been posting a few articles regarding the importance of a global mindset when approaching international management and leadership. In both my education and experience, several key criteria stand out that are typically found in a Global Leader.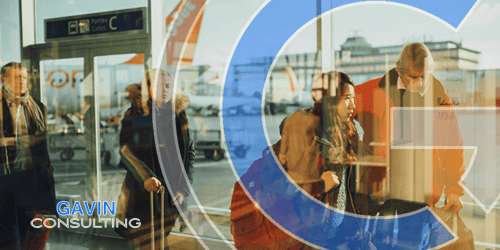 These include:
Self-knowledge
Cultural sensitivity
Interpersonal skills
Linguistic ability
Motivation to live abroad
Tolerance of ambiguity
Flexibility
Patience and respect
Inclusiveness
To be a good global leader, you also have to have the right mindset. You have to shed your biases and preconceived notions about how things work when you leave your home country. Going abroad means adapting yourself to your new environment. It also means not to default to the familiar when making decisions within your firm.
A Global Leader also knows the difference between diversity and inclusion. The oft tossed around buzzword "diversity" is used by many companies or institutions in an attempt to portray themselves as global or representative of a broad spectrum of participants. A noted scholar in cross-cultural communications at Thunderbird School of Global Management taught a basic premise for future global leaders to remember:
"Diversity is the reality, inclusiveness is the challenge."
In your pursuits abroad, whether with a multinational corporation or as a budding "expat-preneur", be mindful of the culture and the individuals with which you work. Remember to be inclusive and open-minded in your approaches and listen to all points of view, even those that may be completely foreign to your own. If you ensure inclusiveness, your co-workers or team will remain empowered and engaged.
By the way, this interesting infographic on the term "expat-preneur" recently caught my attention. Again, note the use of the buzzword "diversity", but that's not enough. Always remember to be inclusive. Enjoy.