By: Gavin P. Smith ('13), Jackeline Pous ('13) and Jonathan Ewing ('13) – The College of William & Mary Mason School of Business
Introduction
The radio broadcasting industry for many years remained unchanged, consisting of radio stations broadcast over AM or FM radio waves from towers erected all across the world. Technological improvements enabled a more powerful broadcast, which provided a larger coverage area, but traditional radio always meant that stations and content were limited to at most 50-100 miles.
Recent innovations in the delivery of media and entertainment are changing the relevance and strategy of radio broadcasting. Some of these innovations include the advent of portable media devices, such as MP3 players, and most recently, the iPod. Consumers can now store a seemingly endless volume of music on an extremely portable device that allows them to listen to music wherever they are – on foot, in the car, or at home. These devices have become increasingly integrated with what had been the most prolific venue for listening to the radio – the automobile. Consumers can set their own playlists and serve as their own disc jockey, playing whatever they want, whenever they want it.
The internet also changed the way people listen to radio broadcasting. Streaming audio over the internet allowed consumers to listen to music and news wherever they could receive internet access. Internet access evolved and is no longer bound to hard-wire lines but delivered through wireless sources. Portable media devices and smartphones have pushed the envelope of how far wireless internet can be transported. As these devices also become further integrated with automobiles, consumers are decreasingly satisfied with traditional radio – with its spotty reception, limited coverage, and numerous commercials.
In this paper, we examine two different organizations in the radio broadcasting industry: Clear Channel Media Holdings and Sirius-XM Satellite Radio.  We will give a brief overview of each of the companies and then examine some of the major financing decisions they have made in recent years. We will further examine their financial status, focusing on their debt to equity structure, and try to determine their financing strategy given the nature of their business.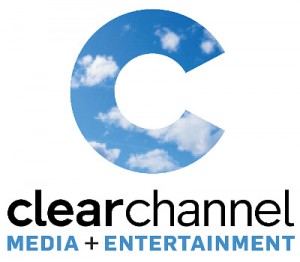 Clear Channel Media Holdings (CCMO)
Clear Channel has capitalized on traditional radio, becoming a media giant in the industry, both domestically and internationally. At the same time, it is a diversified company that provides multiple avenues for advertising. According to their corporate web site, "CC Media Holdings is the parent of Clear Channel Communications, a global media and entertainment company specializing in providing mobile and on-demand entertainment and information services for local communities and premier opportunities for advertisers – through outdoor, radio and digital platforms." Clear Channel owns more than 890 domestic radio stations (including four in Norfolk, VA), servicing 150 US markets, including 47 of the top 50 markets. Nearly half of the company's revenues are generated through radio advertising.
Clear Channel Outdoor operates close to one million displays in 45 countries across 5 continents. This includes just under 200,000 displays in in all of the top 50 markets in the United States. These displays are not just traditional billboards or signs, but include street furniture (benches), bus shelters, kiosks, and so on. Slightly less than a quarter of the company's revenues are generated through its outdoor advertising segment.
Clear Channel is renowned for its traditional radio enterprise, yet it is not ignorant of developing technologies. To modernize its advertising displays, Clear Channel has deployed a total of 700 digital displays in 36 markets in the United States. They are expanding radio coverage through digital stations, and they continue to develop the next-generation iHeartRadio – a free, online streaming radio application.

Sirius-XM Satellite Radio
Sirius-XM differentiated itself from traditional, "terrestrial" radio through creating a market for satellite radio. Unlike traditional radio which was free, satellite radio would be available only to paid subscribers, much in the same way that cable TV (or more closely, satellite TV) was different from antenna-based TV. What enticed customers to pay for something that was ordinarily free was the opportunity to listen to virtually any style of music in clear sound, no matter where they were – with almost zero commercials. This idea was very innovative; however, it was introduced at the same time as portable media devices and transportable internet radio was also growing in popularity. These provided nearly the same benefits as satellite radio, yet at a much lower cost to the consumer.
In 2008, Sirius merged with its chief competitor, XM Radio to become Sirius XM. Sirius-XM now has more than 21 million subscribers and broadcasts more than 135 channels, which include music, sports coverage, talk radio, comedy, entertainment, and news, traffic and weather stations. Because the automobile is still the primary place consumers listen to the radio, Sirius has arrangements with every major automaker for the installation of satellite radio receivers in their new vehicles. Sirius is available in the home through satellite TV, through the internet via a subscription to Sirius-XM online, and through mobile devices like iPhones and iPads with a Sirius-XM Internet Radio application.
Financial Policy Structures
Mix of Classes of Capital:
1. Capitalization Ratio: Long term debt/ long term debt + Shareholder equity
| | | |
| --- | --- | --- |
| Year | Clear Channel | Sirius-XM |
| 2006 | .4767 | 1.5729 |
| 2007 | .3722 | 2.6315 |
| 2008 | 1.182 | .997 |
| 2009 | 1.5086 | .9869 |
| 2010 | 1.5748 | .9285 |
The capitalization ratio for Clear Channel has been increasing over the years. This indicates the huge debt the company has. Clear Channel is not earning sufficient money to pay its interests, so having debt is no longer a viable option.
The capitalization ratio for Sirius has decreased over the years. That means the company has a low level of debt and the proportion of equity is convenient.
2. Debt Ratio: total liabilities/total assets:
| | | |
| --- | --- | --- |
| Year | Clear Channel | Sirius-XM |
| 2006 | .5743 | 1.2346 |
| 2007 | 1.88 | 1.468 |
| 2008 | 1.1380 | .9989 |
| 2009 | 1.3793 | .9948 |
| 2010 | 1.4122 | .9719 |
The debt ratio for Clear Channel is very high and has been increasing over the years, except from 2007 to 2008, when the merger was taking place. The increase in this ratio means that the company has been increasing its debt and has been a higher than the assets increase. The only year where the debt was not higher than the assets was 2006. It means that the merger took Clear Channel into a huge debt that each year increases with its interests.
The debt ratio for Sirius has been decreasing over the years, except for a slight decrease from 2006 to 2007 where it had more debt than assets. Since 2008 Sirius has the resources to pay its debt.
3. Cash:
| | | |
| --- | --- | --- |
| Year | Clear Channel | Sirius-XM |
| 2006 | 116,000 | 393,421 |
| 2007 | 145,148 | 438,820 |
| 2008 | 239,846 | 380,446 |
| 2009 | 1,883,994 | 383,489 |
| 2010 | 1,920,926 | 586,691 |
For Clear Channel, from 2006 to 2007, the cash was principally used to purchase property, plant and equipment, acquisitions of operating assets and revenues. In 2006 some cash was used for shares repurchased and dividends. In 2007, some cash was used to pay dividends.  From 2008 to 2009, there was a decline in the cash from operating activities. The main reasons of the decrease of revenues due to the weak economy and the increase of interest expense due to debt. However, the cash increased in 2010, because the revenue increased due to a recovered economy. Also, there was a $132.3 million refund from income tax. In 2008, most of the cash was used for the merger. In 2009 and 2010, between $200 and $250 million of cash was used for capital expenditures for radio, Americas Outdoor and International Outdoor segments, purchase of plant and property. In addition, they received cash from the sale of radio stations, International and Americas Outdoor assets. In 2009 and 2010, Clear Channel repurchased $528.7 million and repaid senior notes upon maturity. It is significant the increase of more than eight times of cash in 2009 after the merge took place.
Sirius had important expenditures in 2009 and 2010 mostly due to the construction of satellites and programming and content.  Although there is a considerable fix insurance expenditure that Sirius has and a similar situation with the maintenance of the satellites, Sirius has enjoyed an increase of cash from 2008 to 2010 because of the growth in deferred revenue. Sirius cash flow has been stable since 2006. However, from 2008 to 2009 there was no significant growth because of the global economic crisis. There were fewer subscribers.
4. Rating:
| | |
| --- | --- |
| Clear Channel | Sirius-XM |
| CCC+ | BB |
Standard and Poor's (S&P) rated Clear Channel with a CCC+, the same as the last rating. The reasons: risk due to the refinancing, unsecured debt maturities and the doubt of having facility to pay interest expenses. However, S&P raised Sirius rating from BB- to BB. The reasons: the decreasing debt leverage, improving cash flow and stable debt level.
The radio industry is risky. If the economy is weak, the companies decrease their budgets for the advertising expenses, so the radio industry suffers a decrease in their revenues. Clear Channel has a dependence on the revenues of the Americas and International outdoor segments. Also, it has a huge amount of debt. Hence, if the economy is weak and the companies reduce their advertising budget, Clear Channel will not be able to pay interests.
Sirius is a healthier company. Even though they depend on the subscriptions of customers which is subject to the effects of a weak economy, their debt is less than that held by Clear Channel.
5. Maturity:
| | |
| --- | --- |
| Clear Channel | Sirius-XM |
| No more than 5 years debt maturity and other not specified long term debt | No more than 3 years |
6. Coupon and Dividend Payments:
| | |
| --- | --- |
| Clear Channel | Sirius-XM |
| Dividends were paid before the merge. After the merge, they decided not to pay them anymore. | They have never paid dividends. |
7. Currency:
| | |
| --- | --- |
| Clear Channel | Sirius-XM |
| Dollar and Euro | Dollar and Canadian Dollar |
8. Exotica:
| | |
| --- | --- |
| Clear Channel | Sirius-XM |
| No Exotica | No Exotica |
9. External Control:
| | |
| --- | --- |
| Clear Channel | Sirius-XM |
| Clear Channel Communications | Liberty Media |
Even though the revenue from the three main segments of Clear Channel increased from 2009 to 2010, the decrease in revenue from 2008 to 2009 is obviously due to the global economic crisis.
Sirius appears to be a healthier company. The satellites increase the costs for the company, but the revenues are still growing and the debt is still less than the assets. The global economic crisis affected Sirius, but it was not as bad as Clear Channel.
Financial Decisions and Consequences
Upon examination of all financial statements for both Sirius-XM and Clear Channel, the numbers reveal some intriguing information about recent management activities, investments, changes in capital structures, and thought processes behind dividends, stock repurchases and debt.  Both are experiencing heavy and recent transitions.  In-depth review of company financial statements for each firm reveal emerging limitations of what corporate strategies both can reasonably pursue over the coming years.  Finally, there are some startling risk factors that emerge from both the numbers and recent management decisions derived from those numbers.
Clear Channel Media Holdings (CCMO)
Beginning with Clear Channel, a fundamental shift occurred thanks to decisions made in 2008, in the middle of the global financial crisis.  Clear Channel currently does not pay a dividend.  In fact, they have not paid a dividend since 2008.  Prior to 2008, Clear Channel was quite active in paying dividends, with an average dividend payout of around $375 million yearly from 2004 to 2006.  In 2007, this dropped off to $93.4 million and by 2008, dividends dried up completely.
The same story applies to share repurchases.  From 2004 to 2006, Clear Channel carried out efforts to repurchase an aggregate amount of 130.9 million shares at an expense of $4.3 billion.  From 2007 onward, all share repurchases ceased.
Conversely, Clear Channel's debt load skyrocketed at the end of 2008 and Q1 2009.  Debt rose to over $20 billion during the period.  Specifically, long-term debt in 2009 was $20,303,126,000, reducing slightly in 2010 to $19,739,617,000.  With these enormous debt figures comes very high interest expense.  For 2009, that interest expense was $1,500,866,000, increasing to $1,533,341,000 in 2010.  The interest in 2009 represents a rate of 7.8% (rounded).
The cause of cessation in dividends and share repurchasing, along with a ballooning debt load and sizeable interest expense, indicate a major turn of events or investment on the part of Clear Channel.  Further research indicates that in 2008, Clear Channel Media Holdings consolidated all of its subsidiaries in a highly debt-leveraged buyout, facilitated with the help of Bain & Company.  Consolidating various types of media houses into one single company is a strategy reinforced by the subsequent spin-off of all TV holdings to Newport Television and the recent renaming and rebranding to Clear Channel Media and Entertainment.
There is, however, another problem.  One figure that stands out is the impairment charge for 2008 and 2009.  In 2008, Clear Channel lists an impairment charge of $5,268,858,000, followed by a 2009 impairment charge of $4,118,924,000.  Both impairments cause substantial operating losses for those years.  The total combined impairment over the two-year period is $9,387,782,000.
The 2010 Clear Channel 10-K sheds light on the situation:
"We performed impairment tests in 2008 and 2009 on our indefinite-lived assets and goodwill and, as a result of the global economic downturn and the corresponding reduction in our revenues, we recorded non-cash impairment charges of $5.3 billion and $4.1 billion, respectively. Although we believe we have made reasonable estimates and used appropriate assumptions to calculate the fair value of our licenses, billboard permits and reporting units, it is possible a material change could occur. If actual market conditions and operational performance for the respective reporting units underlying the intangible assets were to deteriorate, or if facts and circumstances change that would more likely than not reduce the estimated fair value of the indefinite-lived assets or goodwill for these reporting units below their adjusted carrying amounts, we may also be required to recognize additional impairment charges in future periods, which could have a material impact on our financial condition and results of operations." (Clear Channel 2010 10-K)
Therefore, after writing down this substantial amount, Clear Channel lost approximately 48-50% of the value from the merger than anticipated.  Undoubtedly, they were too far into the merger process by early 2008 to pull out given changing market conditions and value assessments on their assets.  As a result, no dividends are going out and no share repurchases are being made.  The single strategy by management, at this point in time, would appear to be avoiding any equity plays and instead focusing solely on paying down or buying back debt as quickly as possible.  Long-term debt repurchases began almost immediately in the latter half of 2008 with Clear Channel spending $24,425,000.  That ramped up very quickly in 2009 and 2010, with repurchases totaling $343,466,000 and $125,000,000, respectively.
Exacerbating the issue is the recession effects on top-line growth in the industry.  Typically, radio accounts receivable turns are longer in duration, with many client accounts becoming uncollectable altogether.  Fortunately, inventory based on ad time is flexible, to a point.  You can increase the amount of ads on a station, but only so far as to not drive listeners away.  Longer contract periods and more predictable revenue flows from their other subsidiaries, such as billboards and venues, may explain why Clear Channel management felt the need to merge everything together.
In addition, all radio and media companies, particularly Clear Channel, are driven by advertising revenues.  In economic downturns or down cycles, a majority of businesses tend to cut back on their advertising budgets in times of tight cash flows.  Even in good times, client tendencies to pay late are the norm.  As a result, this has a direct and detrimental effect on the Clear Channel business model, which is propped up on radio ad sales, billboard ad sales, promotional venue and ad sales, online media ad sales, etc.  Drop-offs in all of these revenue streams during the 2008 recession, combined with the drop in market value of assets resulting in impairment, delivered a one-two punch that still has Clear Channel against the ropes.  Any further drops in ad revenues or further impairments to assets could force Clear Channel management to re-consider options, including equity capital.
Sirius-XM (siri)
Much like Clear Channel, Sirius-XM operations survive on advertising revenues and require a substantially larger capital expenditure on satellite equipment.   However, Sirius also benefits from subscription revenues from customers.   Both Sirius and XM operate a total of ten earth-orbit satellites, with a majority of these nearing the end of their useful lives in the next 1-3 years.  At a cost of $300+ million to construct and launch each satellite, plus hold one spare in reserve, that equates to approximately $3.3 billion in capital expenditure before even thinking about expenses for massive infrastructure here on Earth.
The story of Sirius-XM is a similar story of mergers and debt to that of Clear Channel, but with an added equity twist.  In July 2008, Sirius and XM completed their FCC-approved merger, bringing together two former satellite broadcast competitors under one roof.  As a result of this merger, some debt was shouldered by the company at the very same time that the 2008 global recession had a death grip upon one of their primary distributors, General Motors (GM).  The recession had multiple effects on top-line revenues as advertising declined, subscriptions fell, and one of their main partners, GM, was in the midst of a government bailout.
Pre-merger history shows that XM did announce a quarterly dividend beginning in 2002 for preferred stock.  Since the merger, however, Sirius-XM does not exercise a dividend policy.  Further, there is also no evidence from financial statements of a repurchase policy.  The reasons for the absence of both can be found by digging into the debt and equity positions of Sirius-XM today.
Since the merger of Sirius-XM, long-term debt has been steadily rising.  Sirius-XM averages around $3 billion in long-term debt and rising.  A couple of factors at play include the 2008 financial crisis, which placed a damper on their merger.  Due to changes in the market and gap between carrying and fair values of company assets from the merger, Sirius-XM recorded a significant impairment of goodwill in 2008 to the tune of $4,766,190,000.  Combine this impairment with the reduced advertising revenues, subscription revenues and GM crisis, and Sirius faced a loss from operations of $5,036,749,000.  Sirius-XM's net loss for 2008 was $5,316,910,000.  This loss placed Sirius in a position of facing bankruptcy by the end of 2008.
Enter Liberty Media, and the equity twist.  Liberty Media owns interest in a variety of media properties including QVC, AOL, Barnes & Noble, Live Nation Entertainment, Motorola, Priceline.com, Sprint, Time Warner Cable, Viacom and others.  Liberty stepped in during 2009 to offer a $530 million deal to shield Sirius-XM from bankruptcy.  In the deal, they received two board seats and have amassed 40% of the 6.5 billion Sirius-XM outstanding shares.  If taking on further debt is unattractive for Sirius, giving up further equity is equally so.  Therefore, their hands are tied for growth and investment activities.
"We have historically financed our operations through the sale of debt and equity securities. The Certificate of Designations for our Series B Preferred Stock provides that, so long as Liberty Media beneficially owns at least half of its initial equity investment, Liberty Media's consent is required for certain actions, including the grant or issuance of our equity securities and the incurrence of debt (other than, in general, debt incurred to refinance existing debt) in amounts greater than $10,000 in any calendar year. "(Sirius-XM 2010 10-K, pg. 41)
Strategies & Conclusions
Both Clear Channel and Sirius-XM consummated their mergers in the middle of the 2008 financial crisis.  As a result, both faced significant impairments that created high debt leverage for both companies and an additional equity leverage/control issue for Sirius-XM.
Going forward, Clear Channel needs to continue buying back debt.  They should also work toward speeding up accounts receivable turn, increase advertising sales and hope for an economic turnaround.  This may restore some of the impairment loss from their consolidation/merger.  In the meantime, any growth or capital expenditures will be limited.  Further economic shifts that lead to lower advertising revenues could put Clear Channel in tenuous position.  They may face hard choices of spinning off some assets or give up some control through an injection of equity investment.
As for Sirius-XM, the outlook is not good.  Sirius-XM is between a rock and a hard place.  Ongoing PPE and advertising costs are a significant challenge.  Sirius relies on costly satellites.  If they lose just one, the down-time involved could negatively affect their subscriber base, affecting revenues.  A majority of their current satellites are coming to the end of their useful lives between now and 2015.  At least three are already having partial circuit failures.  Sirius-XM management faces huge pending capital expenditures in the near term that they will have to find cash to fund.  Already facing higher cost of debt and significant equity issues with Liberty Media, Sirius has no place to go for cash.  Sirius-XM also faces increasing competition by new internet, social and portable device technologies for content.  As a result, they have engaged costly contractual agreements with high-profile talent to sustain their position.  They will also have to increase advertising to remain relevant in the market.
Current corporate strategy reflects these concerns.  Over the past two years, Sirius-XM has been working to restructure their operations to scale down to just two satellites.  This will significantly reduce the capital expenditure required to operate in the near term, increasing their bottom line.  In another move to increase margin, Sirius-XM recently announced a $1.50 hike in monthly subscription rates.  It is obvious through these two moves that management seeks to increase cash in order to avoid further debt and equity moves.
Speaking of equity moves, there is one other limitation for Sirius-XM.  Now through March, Liberty Media may grab the remaining percentage share needed to takeover Sirius-XM.  The only thing standing in the way is the optimism of current CEO Mel Karmazin.  "We will have nearly $1.5 billion of liquidity at our disposal by the end of 2012.  We will have the flexibility to use this liquidity to grow our business, ensure a low cost of debt, make acquisitions, and return capital to shareholders."  Perhaps, but that may not come soon enough to stave off a takeover.  That is, unless Liberty Media is comfortable with its current share and wants to save that money for another potential investment opportunity.
By the way, who else is Liberty Media is talking to these days?  The answer: Clear Channel.
Works Cited