The following was written for Cayman Luxury Property Group in January, 2013:
---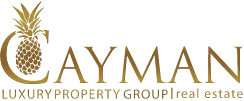 Happy New Year! Recently, I have profiled a number of luxurious Cayman dining options.
There are many more of those to share in coming posts, as well as plenty of luxurious Cayman nightlife options to showcase. In this entry, however, I want to take a moment to share with you my experiences and insights about one of the most beautiful times of the year in the Cayman Islands. If you are thinking about acquiring Cayman luxury property or looking for luxury real estate in the Caribbean, Grand Cayman should be at the top of your list!
Living the life of Caribbean luxury is not just about monetary wealth or acquiring luxury items. Grand Cayman luxury property owners and residents have access to a wealth of opportunities to celebrate friends, family, memorable events and life at a pace that few have the opportunity to enjoy. I am reminded of such wealth, especially during annual Christmas and New Year's festivities. I remember both the natural and the decorative, festive beauty of the time. The islands is filled with lights and decorations. The temperatures cool down just a little, especially with the annual Christmas breeze that blows in, providing a gentle rustling sound to all of the palm trees at night. You can open the doors and windows and let in that sound. Combined with the gentle rolling sounds of the Caribbean waters, one can enjoy an extraordinarily peaceful night's rest. In many corners of the world, people work constanly throughout the holidays. They run themselves ragged trying to shop for gifts or play savvy consumerists fighting for holiday bargains. Sleep, rest and fellowship become goals, not luxuries. Add to this the typical travel delays that turn a joyous holiday into a nightmare, and it is no wonder that people seek a seasonal or permanent escape!
In Cayman, you can leave it all behind. There is no hustle and bustle to consume your precious time and sanity. You can enjoy plenty of time to unwind and engage with people. Opportunities abound to dress up for a festive night out. Cayman corporate and private Christmas parties abound during the holidays, creating a festive atmosphere for the entire month.
There are also plenty of upscale themed New Year's Eve events to enjoy. NYE2013 events include the annual fireworks event "Starry Night" at the Ritz Carlton on Seven Mile Beach. Grab a glass or two of champagne, slip off your shoes and stroll to your favorite spot in the sand to enjoy the show. Afterwards, you can enjoy the beach party and ring in the New Year with elegance.
Looking for something for the family? Just down the way in Camana Bay, you can take the kids to enjoy yet another fireworks event right over the Camana Bay harbour. Join friends to dine and celebrate while relaxing in a waterfront veranda, watching the kids play near the fountains until the fireworks begin.
If you really want to get away from it all, enjoy the secluded luxury of the Kaibo Yacht Club in Rum Point. Spend the evening beach-side with great friends, DJ's, dancing, tiki torches, palm trees, decorations and fireworks. If you really want to take it up a notch, take your boat over to Kaibo for the night and cruise back in style while watching the sunrise over North Sound.
For the singles there are plenty of luxurious events for you and your friends to ring in the New Year all night long! These days, many of the nightclubs, lounges and beach-side bars offer large and luxurious theme parties. You can take in just one, such as celebrating on the beach at Royal Palms, or you can do the "Seven Mile shuffle" and find friends at several lavish hot spots. In the past, I remember being invited to an exclusive, invite-only outdoor celebration at Safehaven. The night was filled with high-profile DJ's, visual light shows, fireworks, and dancing under the starry skies of the Caribbean until the early hours of the morning.
If you think New Year's Eve is luxurious, elegant, decadent and fun, just wait until you gather up friends and family to attend a New year's Day brunch! This is, hands down, one of THE best things to experience in Cayman. Major locations, such as the Ritz or Westin, hold these brunches. In addition, several upscale restaurants offer memorable brunch events. One of those that I love most is brunch at Luca. Situated in the Caribbean Club on Sven Mile Beach, Luca is a fantastic spot. In fact, it is such a treat to dress up, gather together around a large, lavish table with your friends and indulge in endless champagne, mimosas and every culinary dish imaginable for hours on end. And you simply cannot beat the million-dollar view of crystal clear turquoise waters and white sand just steps away!
With the luxuries of life in the Cayman Islands, there are always opportunities to celebrate your wealth of friends, family and fortune. There is also another reason why owning Cayman luxury property is so special this time of year. You can easily stroll down to the white sandy beach, find a secluded spot all to yourself or with a loved one, lay down a beach blanket, pop open a bottle of champagne, and enjoy your own private, peaceful New Year's Eve. No matter which style suits you, just starting a new year in Cayman is a unforgettable moment.
If you are missing out on the luxuries of enjoying the holidays this year in Cayman, make it your New Year's resolution ot invest in Cayman luxury property in 2013. Join me a year from now and we will welcome 2014 with nights of decadent luxury, sophistication and style! Notable New Year's Eve Links:
http://royalpalmscayman.com