As part of my MBA experience at the College of William & Mary Mason School of Business, we are urged to create junto groups to discuss pressing issues of the day.  The "junto" was common in the early days of the American Republic, with small groups gathering to research and discuss topics of their choice.  This collaborative group would in turn educate each other, promoting learning and problem solving.  Such groups were led by the likes of Benjamin Franklin.
Together with two other colleagues, I organized a discussion around all business facets of the Media & Entertainment industry.  For more information on our research and results, check out our Media & Entertainment Junto Blog.
Our Junto team is pictured below: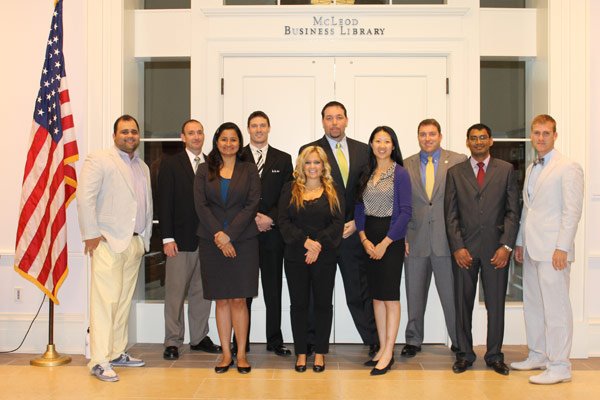 Pictured L to R: Chris Sessa, Marc Merriman, Nimarta Kaur, Gavin Laskowski, Renee DelCastillo, Gavin P. Smith, Cathy Zhu, Mark Hoskins, Asok Rambe and Dan O'Connor.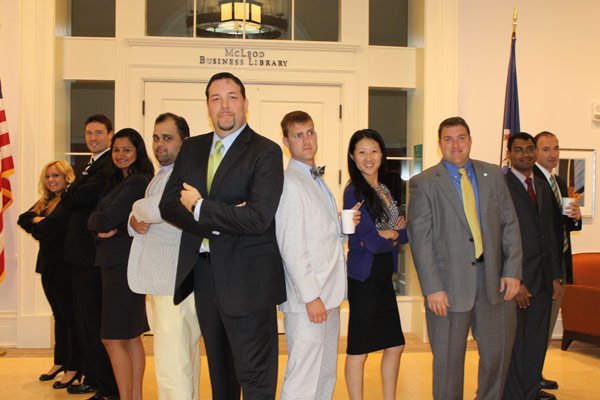 "You Stay Classy, William & Mary!" – Pictured L to R: Renee, Gavin L., Nimarta, Chris,  Gavin P. Smith, Dan, Cathy, Mark, Asok and Marc.