As part of my MBA experience at the College of William & Mary Mason School of Business, we are urged to create junto groups to discuss pressing issues of the day.  The "junto" was common in the early days of the American Republic, with small groups gathering to research and discuss topics of their choice.  This collaborative group would in turn educate each other, promoting learning and problem solving.  Such groups were led by the likes of Benjamin Franklin.
One of my esteemed classmates organized a discussion around all facets of Clean Energy.  For more information on our research and results, check out our Clean Energy Junto Blog.
Our Junto team is pictured below: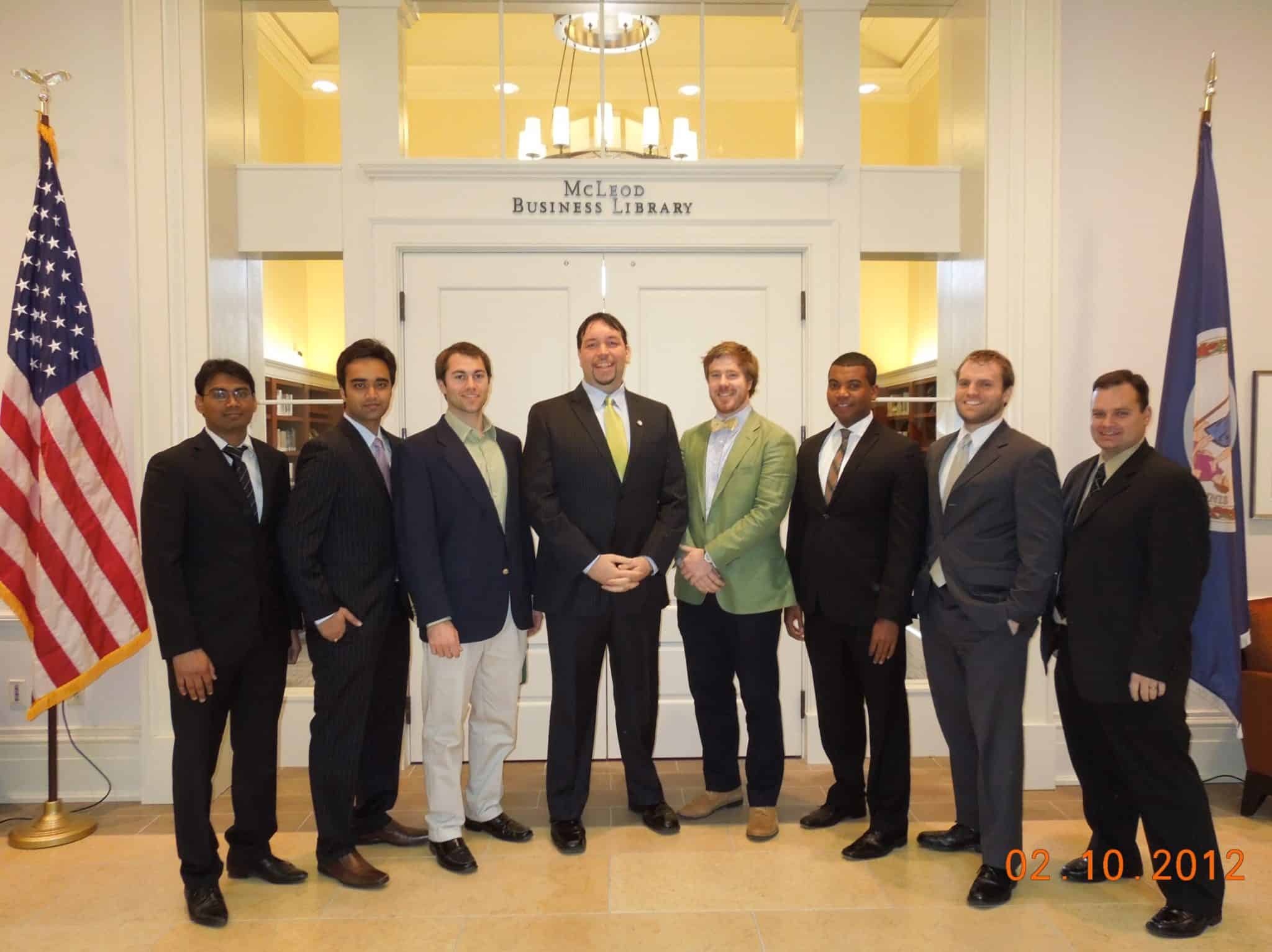 Pictured from left to right: Asok Rambe, Jainit Mistry, Daniel Kauffman, Gavin P. Smith, William Winkler, Willie Blassingame, Trevor Daubenspeck and Daniel Norton.  Not Pictured: Ivan Matveichenko.