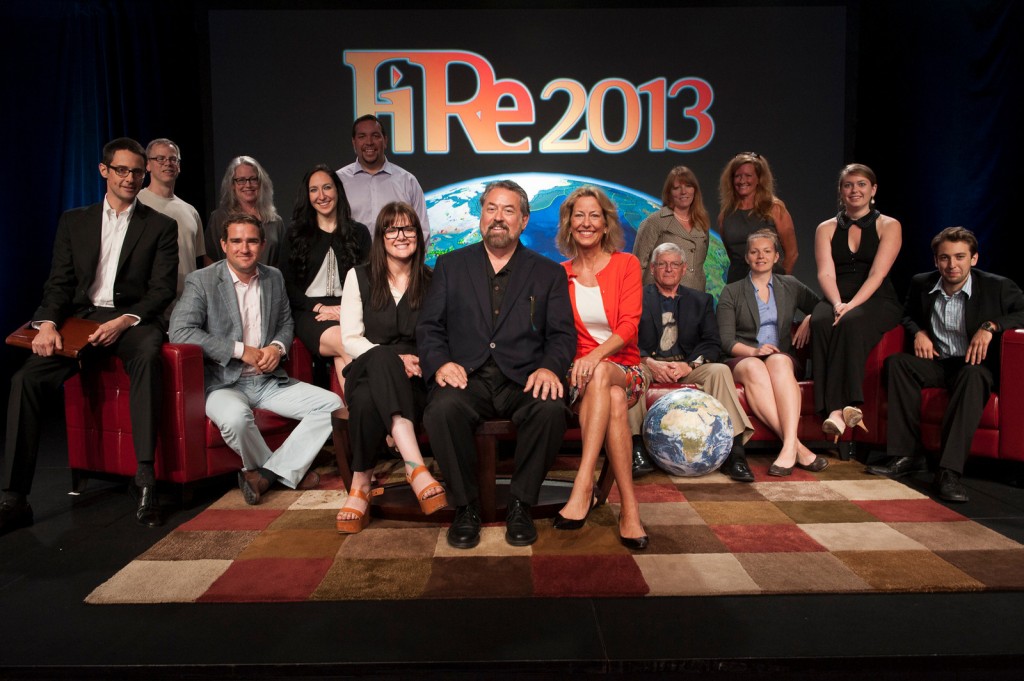 Ranked "the best technology conference in the world" by The Economist, the annual Future in Review Conference takes place every spring with support from Strategic News Service and the Rodel Foundations. SNS/FiRe and the Rodel Foundations rigorously interview FiRe intern candidate finalists, with four chosen to serve as FiRe interns and, more importantly, as "FiRe Connectors".
As a proud FiRe Connector, I provided personal introductions to attendees at FiRe and ensuring that participants are actively engaged in networking and thought-sharing across disciplines.  In addition, I was able to personally enjoy face time and conversations with today's technology, security and economic leaders at the forefront of global change.  Notable attendees included Oracle President Mark Hurd, NASA World Wind creator Patrick Hogan, and Google Chief Technology Evangelist and a "father of the internet" Vint Cerf.  (Gavin Smith pictured with Vint Cerf below)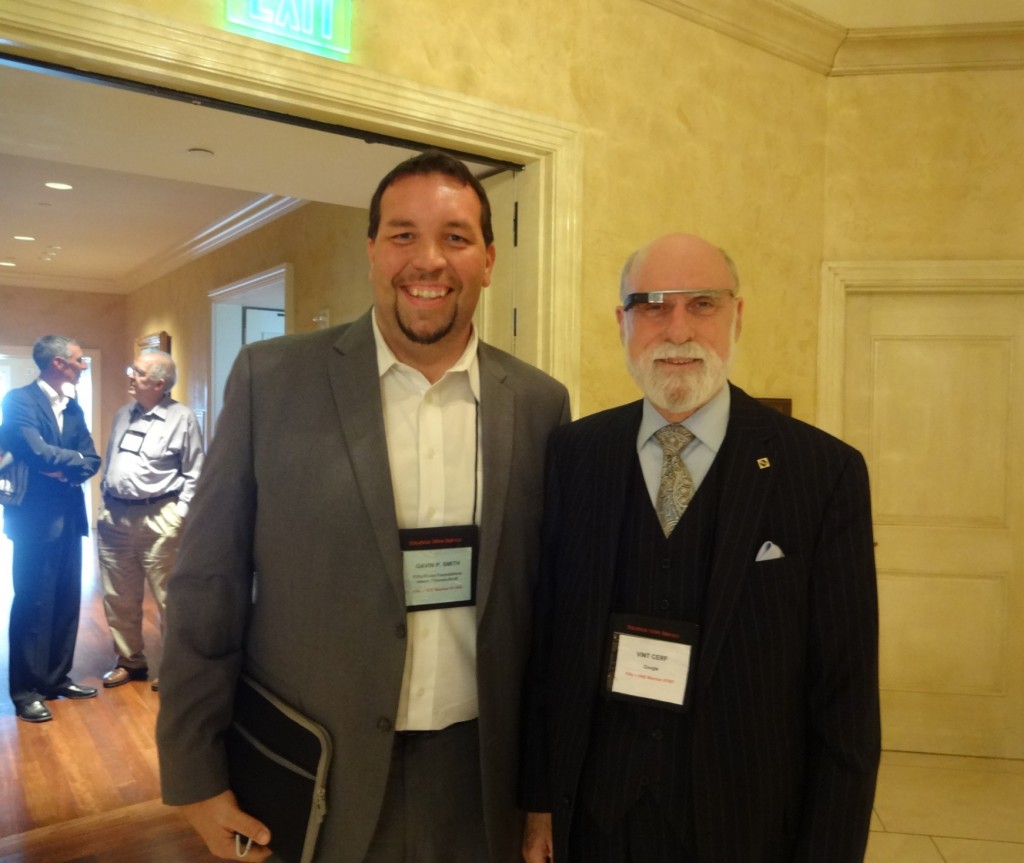 As a result of our focused engagement at the conference, Thunderbird interns were able to influence Deloitte to begin extensive recruiting efforts at Thunderbird. In addition, all interns were approached to continue to assist the conference in subsequent years due to outstanding performance.For more information, visit www.futureinreview.com.