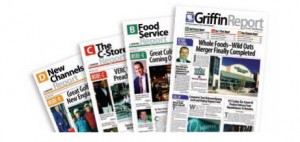 "In 2007, The Griffin Report was the first food trade newspaper to expand to an all channel format (supermarket, food service, convenience store and new channel) format and Gavin Smith has been a valuable asset to our editorial reporting in the Southeast part of the United States.
When I assign Gavin a news or feature story I know it will be above my expectations with complete and in-depth reporting and some objective analysis. He is on time and writes clearly and precisely.
I know when I have given the assignment, I can expect the story will be well written, on time, and will have some good photos to go with it."
Mike Berger – Senior Editor – The Griffin Report
"Gavin joined us in co-founding, D2 Media, a new company initially focused on bringing Internet broadcast resources to the drug development and medical device industries. Gavin has tremendous knowledge and experience in digital and social media as well as expertise in traditional broadcasting and journalism. At D2 Media, Gavin has been instrumental in creating our online capabilities as well as in our efforts to build our audience and extend our capabilities. He is dedicated, hard working and a great innovator as well as being a wonderful person to work with. I appreciate his enthusiasm, dependability and willingness to take on new challenges."
Jane Karwoski McCracken – Co-Founder – D2Media Partners, LLC | CEO, Proventus Group, LLC
"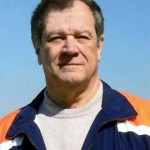 I have worked with Gavin Smith for the past several years. He has created and maintained two web sites for me, one for my business and another for a non-profit corporation of which I am the president. Gavin is a quick study in that he has always understood my concepts and made them into a reality. I am pretty much ignorant of the ways of the internet, but Gavin has walked me through the maze and helped me understand how it works. He is unfailingly polite, patient, and responsive to the needs of his customers. In my forty-two years in the practice of law, I have seldom met anyone with a better work ethic and attitude.
I have found Gavin Smith a delight to work with and believe his work ethic will make him successful in all his future endeavors. I would recommend him without reservation."
H. Terrell Griffin, P.A. – Attorney At Law – H. Terrell Griffin and Mystery Florida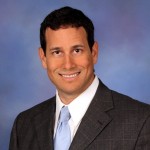 "I engaged Mr. Smith and his company to construct two websites for two organizations where I have involvement. One of the website projects has been a constant ongoing project because it continues to grow and evolve to serve the needs of the users and general public.
I am very pleased to say that I have always found Mr. Smith to be responsive in delivering his work product. Further, I have provided challenging needs for the development of these websites and I have found Mr. Smith to always come through to meet the complex requests and in a timely manner.  I plan to continue our business relationship into the foreseeable future."
Rayal R. Bodden, BSc. (Hon) CPE Acc. Dir. – Cayman Contractors Association and Robson Construction – Grand Cayman


"I have known Gavin for the past ten years and have found him to be a loyal friend as well as an outstanding business partner. He is an extremely motivated individual who possesses that rare combination of entrepreneurial vision with the keen sense of a veteran CEO. This allows him to be highly productive and efficient in any venture. He has worked for my family in the Cayman Islands as a Manager/DJ on the first private radio station and was instrumental in the launching of the only Country music radio station. This lead to even more challenging positions in the radio industry where he became the manager of several stations.

As our relationship progressed, we collaborated on two revolutionary internet commerce sites. Gavin expanded his immense skill set to that of code writing and graphic design with impressive ease and execution adding SEO to his resume.  For instance, when we needed a more expansive product base, he combined the top three P.O.D. (print on demand) web-based companies to feature our brands on one portal – IslandSouvenirShop.com.  This portal was further supported by over 50 sub-sites for increased sales and traffic flow.  His ability to take a simple vision and expand it in perfect detail as well as functionality set the stage for what is set to become a very lucrative business.
Mr. Smith's exceptional work ethic, intelligence, creativity and managerial abilities along with his experience makes him an ideal business partner."
Curtis M. Wood – Manowar Holdings, Ltd./Monsen & Wood Shipping – Grand Cayman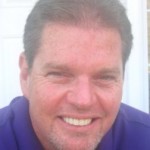 "Gavin worked effectively, patiently and efficiently in helping me to design and implement a marketing strategy for my new role at Cayman Insurance Centre during his time as program director several years back. The results of this strategy have produced results significantly above my expectations and are still used in my marketing practices today."
Tony Mosley – Cayman Insurance Centre – Grand Cayman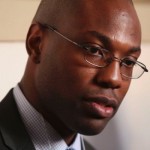 "In the short space of a year, Gavin and I have worked together in various capacities: as analysts in the business school's investment fund; and as student leaders of campus organizations. I must say that he has a keen skill for all things related to marketing and media. However, it doesn't stop there. I'm impressed with his collaborative attitude in The Batten Fund at W&M, where his financial and research insights contributed to an effective buy recommendation on a consumer sector security. Gavin should be part of your network."
Edmund Amoye – MBA 2012, Mason School of Business, College of William & Mary


"Gavin is a very talented student who has performed superbly in all assignments in the class that I teach at the Mason School of Business. He was selected to be in the top presentation skills breakout group as the result of a presentation skills assessment done within his first two weeks at the school. He is, without a doubt, a talented communicator who will continue to distinguish himself in the MBA program."
Bob Stowers – Clinical Professor, Mason School of Business, College of William & Mary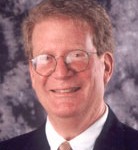 "I have worked with Gavin during our Elevator Competition preparation. He is an outstanding "star" in his initiative to assist programs. I believe he is an asset to other organizations and recommend Gavin openly."
Stan Mandel – Professor of Practice & Director, Angell Center for Entrepreneurship, Schools of Business, Wake Forest University

"Gavin was an energetic volunteer as we kicked off our planning meetings for implementing The Elevator Competition 2011 at Wake Forest University. We value his expertise, creativity, and willingness to serve."
Donna Fulp – Associate Director, Angell Center for Entrepreneurship, Schools of Business, Wake Forest University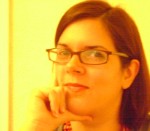 "Gavin is talented and charismatic. No matter what the task, he is always up for the challenge and turns the work flawlessly. I encourage you to consider him for any position or project."
Susan Payton – Managing Partner – Egg Marketing & Public Relations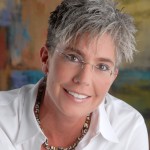 "I have had the pleasure of working with Gavin.  He has been instrumental in building not only two websites, but also in generating unimaginable traffic to the sites. Global Healing Vision has reached an international audience, which has led to tremendous success of our internet radio show, Global Healing Radio.
Gavin is, by far, the most knowledgeable and intelligent mass media/internet savvy professional I have ever known. I have been constantly impressed and fascinated with his ability to create the unusual and to take our ideas beyond the levels we had imagined.
It is truly a pleasure to recommend Gavin P. Smith to anyone who is ready to take their  business and communications to a completely different level."
Amy Greeson – Healing Seekers / Global Healing Vision
"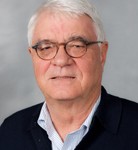 Gavin was an outstanding student in our Summer Management Program. He contributed a great deal to the class and his individual work was always at the top of the class."
Robert Fly – Adjunct Professor, Wake Forest University – Summer Management Program