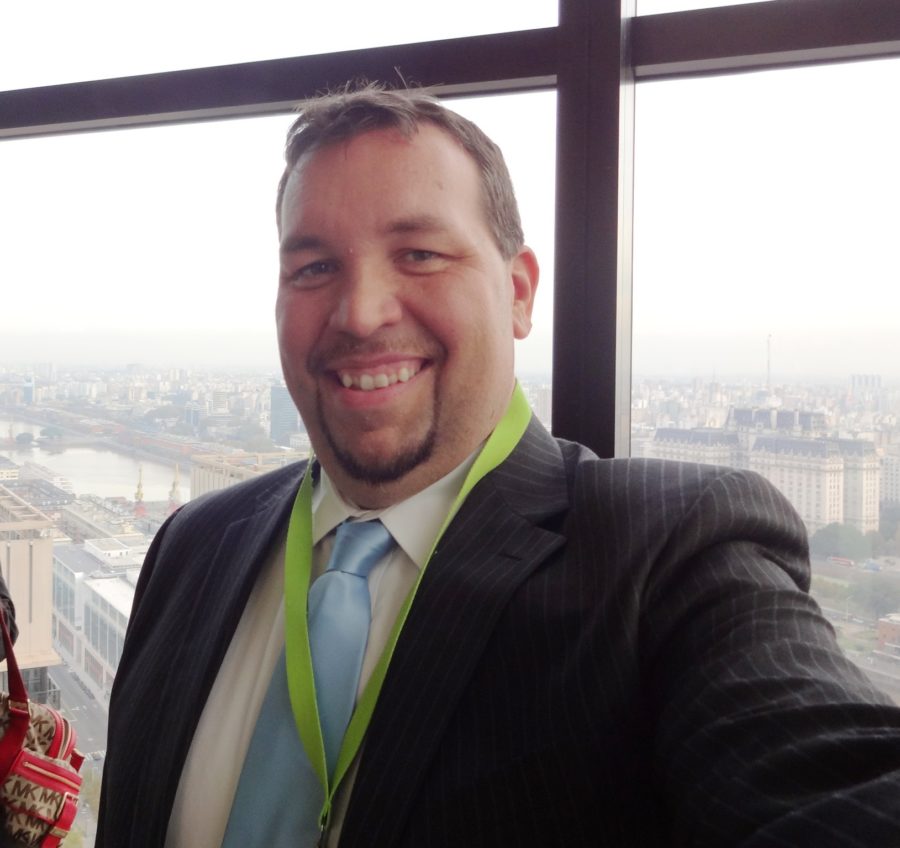 Gavin's expertise meets perfectly at the intersection of media, marketing, entrepreneurship and international business.
A 20-year veteran of media, marketing, non-profits/entrepreneurship, Gavin currently leads Civilian Exposure, a non-profit news and outreach organization assisting civilians and veterans (all people) exposed to U.S. military contamination. He has also previously served on the CDC/ATSDR Camp Lejeune Community Assistance Panel collaborating with government agencies to promote scientific research and corrective measures for all exposed.
In addition, Gavin also heads Gavin Consulting, a network of virtual experts serving global clients for their media, marketing and management needs.
Finally, Gavin serves as a special consultant to the board of Freedom University – Keta and the Keta Foundation, working together to fund viable solutions to improve living conditions and eradicate the economic roots of modern slavery within the Volta Region and beyond.
Gavin stays involved both in his field and in his community. He is a member of the Internet Marketing Association, the International Executive Council, the Society for Environmental Journalists, and William & Mary Tribe Partners.
Gavin holds a Master of Global Management with Distinction and Beta Gamma Sigma from Thunderbird School of Global Management (prior to its acquisition by ASU), an MBA from The College of William & Mary Mason School of Business, and a BA in History from Wake Forest University.
My Story:
My journey began in 1973, born to a modest, middle-income family on one of the beautiful beaches of North Carolina.  I developed my strong character and education by excelling as a top-ten honors student
in high school, followed by becoming one of only two persons in the entire school to attend Wake Forest University.  At this top U.S. private university, I broadened my knowledge and love for all aspects of history and communications.  My life has come full circle, leading me back to Wake Forest where I recently enhanced my knowledge of Business and Social Entrepreneurship.  I completed my Bachelor of Arts in History (with a Minor in Entrepreneurship and Social Enterprise) in December, 2010.
I constantly strive to be honest and fair in all of my approaches.  I excel by listening to all sides of a point of view before making my own unique conclusions.  I work hard to lift myself up in society without relying on others.  I also believe in being fair and accountable to all people that I meet, whether as friends, co-workers, or business associates.  Finally, I am willing to do anything I ask of others, and am always someone who will put my faith, word and reputation behind my actions.  I may not always succeed, but I build upon any stumbles to contribute to the betterment of my life, my friends, and my community.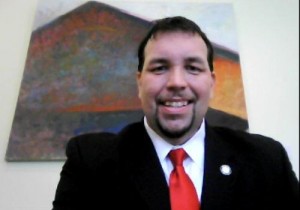 Professionally, my career path has been exciting and educational.  Beginning in college, I have developed my media career to include almost 15 years as a radio broadcaster.  In that time, I've also managed those businesses and staff, leading them to continued success.  In my first management position, I led our team at Jammin' 99.9 FM to #1 market ratings for two years in a row, in a market (Wilmington, North Carolina) where everyone believed our format would fail miserably.  In my second management position I was able to bring vibrant promotions and increased listenership to our station (Z99 – Grand Cayman), along with the construction of a brand new station and the first of its kind in Grand Cayman (Rooster 101).  Since then, I have consulted and contributed to the success of other stations and continue my love of the industry.
My love of journalism also developed over the past 20 years, and I have contributed numerous articles to different publications such as newspapers, film industry magazines, online e-magazines, and more.  I started by contributing several articles for Encore Magazine based in Wilmington, NC.  These included an exclusive series on a local artist that was secretly bringing in a variety of superstar classic rock talent to record a potential breakthrough album. This included rare interviews with Mitch Mitchell (drummer for Jimi Hendrix), Jack Bruce (bassist for Cream), Gregg Allman (Allman Brothers), Ken Hensley (Uriah Heep), members of the Band of Gypsys, the Alice Cooper Group, and more!
I also had the unique opportunity to contribute to Reel Carolina, a film industry magazine for the Carolinas. Covering several symposiums and on-location shoots, I was exposed to high profile film biz players, including Frank Capra, Jr., Jade and Drew Barrymore, Katie Holmes, Danny Glover, David E. Kelly, and more. In total, while in Wilmington alone, I wrote for two local print papers, a regional print magazine, and four other online magazines, all at the same time!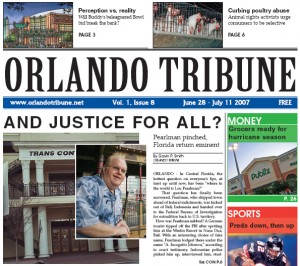 Writing has always been a fundamental asset to my career, from simple radio scripts to full-scope business and marketing plans.  Contributing to publications provides a very rewarding challenge! I have contributed extensively to the Orlando Tribune, achieving cover stories and features for every issue.  I covered regional and local government news, policies, politics and other headlines that make up the pulse of Central Florida.  Currently, I contribute feature articles and columns to The Griffin Report of Food Marketing, covering the food, beverage, c-store and petroleum industries nationwide.
I have also developed my own ventures, including a media consulting business named DRG Media.  From this virtual structure, I provide quality freelance copy writing, web design and content management, commercial scripting and voicing, broadcast consulting, internet and affiliate product marketing, traditional marketing materials and logistics.  My goal is to maximize every creative talent in my possession and offer it to the good of friends, business associates and the community.
I recently completed my MBA, with a focus on Entrepreneurship, from The College of William & Mary Mason School of Business and a Masters in Global Management from Thunderbird School of Global Management in August 2013.  I now serve as Founder of CivilianExposure.org to bring greater awareness to and information to victims of water contamination aboard U.S. military installations.  I also continue to develop entrepreneurial properties (consulting, voiceovers, e-commerce, etc.) under my recently re-incorporated holding company, The Gavin Group.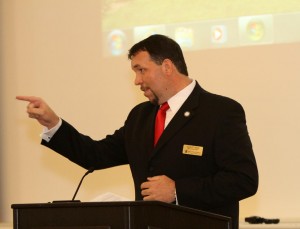 Upcoming Goals/Projects:
I intend to use my additional knowledge, connections and experience to promote the growth of sustainable ventures that will help restore communities.  It is my desire to restore statesmanship to our national government, to press for concrete and positive changes in domestic policies and to promote the growth of innovative ventures in media, music, health care, policy and the environment.
While my convictions have been building for some time, recent actions are directly inspired by the loss of my father to acute leukemia in the summer of 2008.  After seeing some of the deficiencies that exist for patients and their families, I believe I can combine all of my knowledge and experience and focus it for a cause greater than my self.
Whether it is business ventures or entrepreneurship, social and community involvement, politics, radio, television, film, journalism, consulting, marketing, promotions, social media, public relations or creative services, I stay ready to take on each and every new challenge.
Favorite Reads:
Specialties:
New Ventures, Social Entrepreneurship
Management, financial, branding and identity, salary negotiation, staffing
International business and  employment laws, FCC compliance
Competitive research, statistics and analysis, ratings performance
Web design, functionality, administration and content management
Affiliate marketing and traffic building
Staffing and business consulting for radio, including analysis of structure, plan, focus, branding and content
HTML, CSS, PHP, E-Commerce, Web 2.0, WYSIWYG, Dreamweaver MX, Joomla & WordPress platforms
Professional Interests:
broadcast development
planning
project management
creative copy writing
marketing and advertising content
web content management
product concept and development
web design
ad campaigns
ad designs
ad scripts
voice over
creative imaging
marketing/consulting for media
politics
Personal Interests:
music
professional DJ
audio mixing
production
beach
boating
movies
theater
football
basketball
cars
music performance
travel
the Caribbean
new people and cultures
Groups & Associations:
Beta Gamma Sigma
Federal Communications Commission
National Association of Broadcasters
Cayman Islands Chamber Of Commerce
National Honor Society
Tau Kappa Epsilon Fraternity