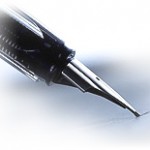 Whether you need a Press Release with a little more zing, an ebook compiled from a stack of post-it notes, or a ghostwriter for a major project, DRG Media can provide the proper creative copywriting solutions for any medium at a fair rate.
Get custom content for websites, press releases, ebooks, online and print ads, audio and video scripts, and much more!   Quick turnaround and quality assurance!
Articles & Press Releases

When it comes to marketing your business, whether in the real world or online, you've got to get the word out!   One of the most cost-effective methods is the Press Release.  A well crafted  Press  Release can get vital information about your company's achievements, services and products out to the consumer public.  Equally important is becoming recognized as an expert in your field.  To do so, you need your company to be published.  Quality articles on a variety of topics related to your business can be placed in the blogosphere, on business sites, and any other location that will garner awareness of your brand.  As well, you can draw new customers in.  I deliver quality, proofread and professional articles and press releases quickly so that you can get on with the business of doing business!
Contact me today for rates.
Email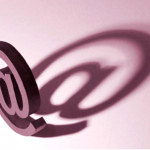 If you're constantly developing your client and potential customer database, good for you!  That's a major part of reaching those who may want your services.  But are you sure that what you are sending to these people best represents the quality and reputation of your company?  Is it properly branded so that people make a direct mental connection to you?  Is the content compelling with clear calls to action that will take an ordinary lead and turn it into a close?  I can confidently provide creative resources, copy, and branding for you to maximize your email marketing.
Contact me today for rates.
Website/Blog Content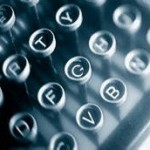 If you have a website for your business, that means you have a virtual storefront on the internet.  When people surf their way to your location, what do they see when they first stop in front of your virtual store?  Is your site branded, concise, and full of the right information that people seek regarding your product or services?  Or is it poorly designed, cluttered, and full of meaningless content, grammatical errors, and erroneous facts?  Put your best face forward with quality content!  I will analyze your site, study your keywords, meta and SEO optimization, then provide quality copy incorporating  these important ingredients to maximize impact.
Contact me today for rates.
Newsletters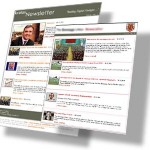 Not unlike email and email marketing, your newsletters are an important way for you to reach out and stay in touch with your current and potential customers.  The right layout, design, and content make a difference.  Branding and linking strategies also play a role.  Whether you are sending out a monthly newsletter about financial investments, or sending out this week's real estate market update to thousands, I'll make sure the information people receive will be targeted and successful.
Contact me today for rates.
Commercial Scripts
As your company grows, you will explore more avenues to reach the public.  Undoubtedly, you will find yourself purchasing air time on radio or television.  While highly effective in their delivery and results, shaping the right content for radio and television ads can be a bit more complicated.  With almost 15 years in the broadcast industry, let me use my unique experience to develop the right campaign with the right content so that your ads will sizzle!
Contact me today for rates.
Print Media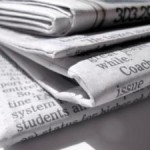 If you're looking at running ads in the local newspaper, you're probably taking a second look at the pricing structure.  Running a 1/4, 1/2 or full page ad for weeks on end is not cheap.  The last thing you want to do is spend a lot of money with no results because of a poorly conceived ad.  Instead, make sure your print ad contains quality eye-catching graphics, content that will accurately describe your business and services, and essential details that will help customers reach out to you.  I can develop the print ads you need that will get results!
Contact me today for rates.